The Twin Cities Zine Fest is always FREE, wheelchair accessible, and open to the public! TCZF 2017 will take place Saturday September 30th from 11 am-5 pm at the Minnesota Center for Book Arts (1011 Washington Ave S, Minneapolis MN).
More information about Twin Cities Zine Fest 2017…
Registration for exhibitors closed Sunday June 11. All applicants will be contacted by July 1st.
Our TCZF 2017 artwork was created by Twin Cities artist and zinester Chan Chau! Find more of Chan's fabulous artwork at http://cargocollective.com/chanc.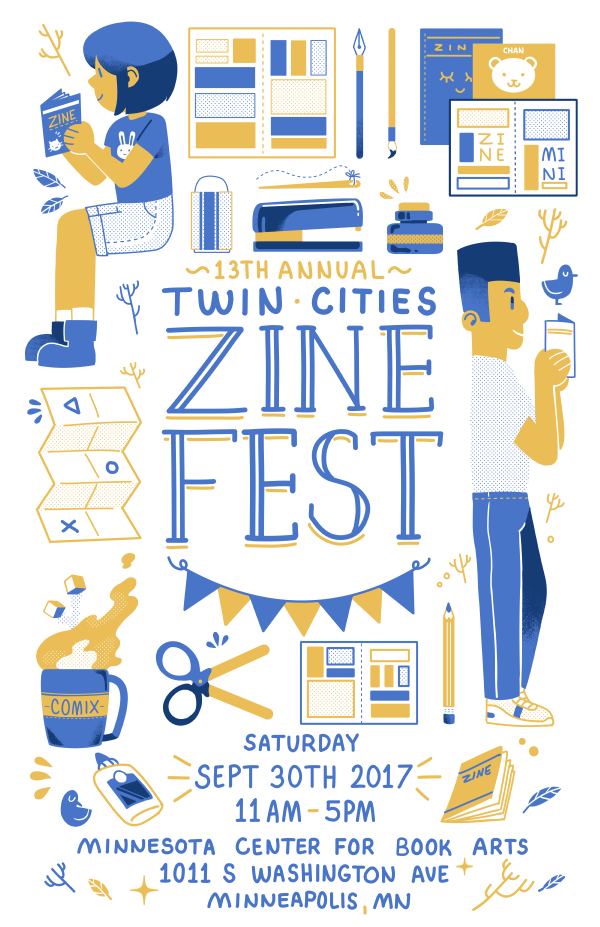 Spread the word! 
Please help us spread the word by using social media and/or printing some of our beautiful flyers. Printable copies of this year's artwork are available below.