Bingo Night August 5th
Bingo Night August 5th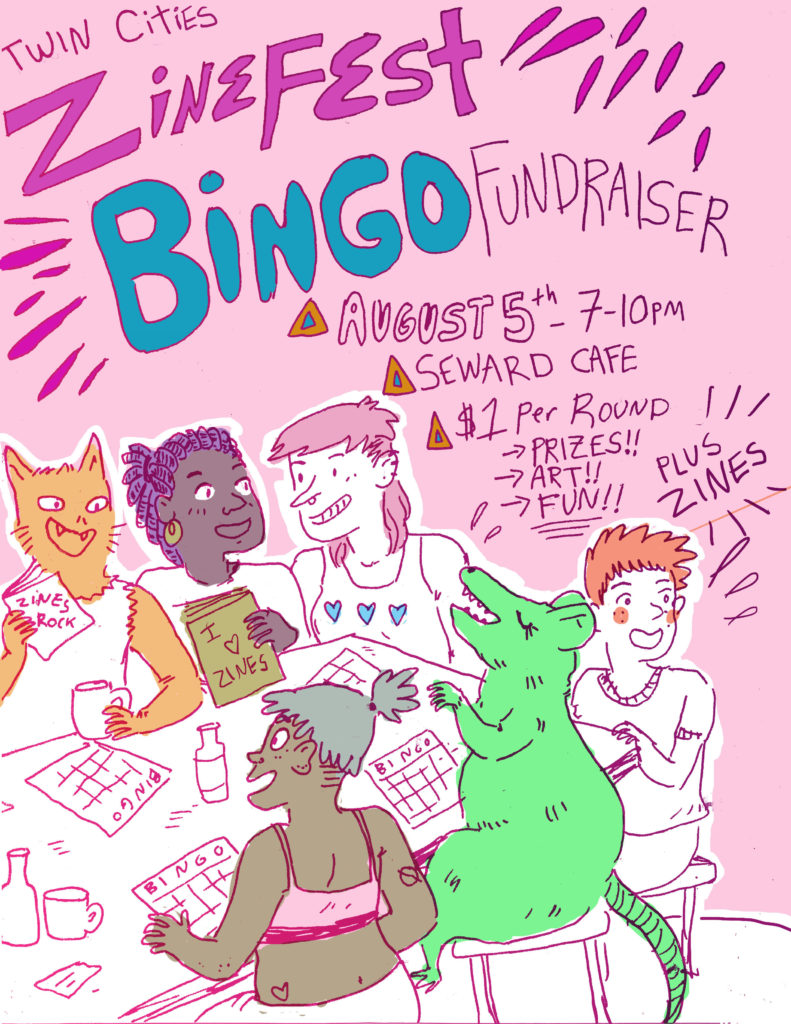 Join in August 5th at the Seward Cafe for a fantastic fun time as TCZF holds a bingo night! Our fabulous host (and long time friend of TCZF) Lacey Prpić Hedtke will keep the evening rolling, calling out YOUR lucky numbers! Probably!
There will be lots of spectacular prizes from local businesses. The price to play? Just $1 a round!!
Huge thanks to our pals at the Seward Cafe (2129 E. Franklin Ave., Minneapolis) for hosting us! All proceeds from the evening will benefit the Twin Cities Zine Fest 2016. Please spread the word and join the Facebook event.